If you're new to video marketing, knowing where to begin can be half the battle. Don't worry. You don't have to outdo Hollywood and create an epic narrative full of suspense, romance, and special effects. All you need is your cell phone and an idea of what you'd like to tell your audience. To help you get started, we've rounded up the most common types of marketing videos and what they accomplish.
About Me.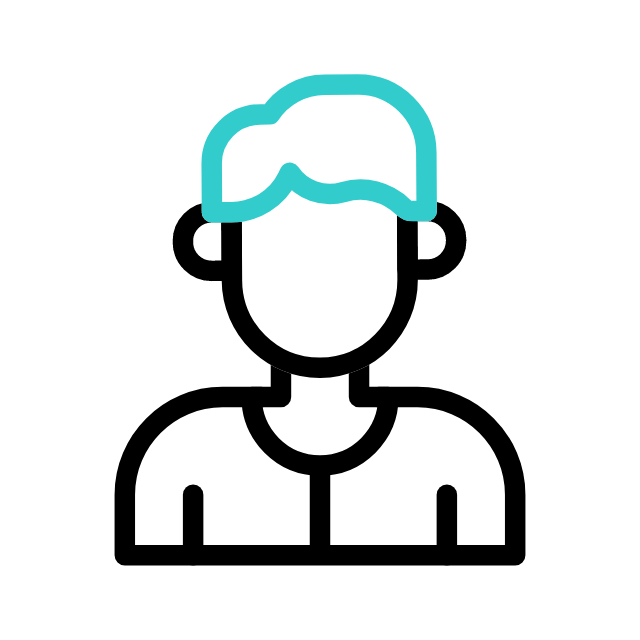 Introduce yourself, and tell customers about your background, experience, and areas of expertise. Share why you got into this line of work and what clients can expect when working with you. Let viewers see your personality so they can connect with you and feel like they can trust you. Are you a thoughtful type who thinks before you speak? A bit of a jokester? Embrace it!
Company Overview.
What are your company's values? What makes your company unique? This is your chance to go beyond factoids like how many offices you have or when your business was founded. Think about what makes you different from (and better than) the competition, and shine a light on it.


Behind-the-Scenes.
Give your customers a look at your office, staff, and — if you're comfortable with it — a bit of your personal life. Let them see the range of services you offer and the people they will be working with. You can start with:
A day in the life. Show your customers what you do in a typical day. Let them see how you prepare for an open house, study listings, scout properties and neighborhoods, advise clients on upping their curb appeal, volunteer in the community, or work with partners. Parts of your job that are routine to you may be interesting to your customers, and they'll get to see all the hard work you do for your clients behind the scenes.

Lighthearted moments. A Halloween costume contest at the office, your home holiday decorations, or your take on hidden gems in a neighborhood (like the café with the best coffee, or the prettiest neighborhood parks) can help draw in viewers and show that you're not just pushing your services on them — you're engaging with them on a fun level.

Your personal side. Maybe you are a devoted sci-fi fan who attends Comic-Con every year, or an amateur baker, or just someone who really loves their dog. Somewhere among your customers, odds are you have a kindred soul, but regardless, viewers will feel like they're connecting with you as a person, and that builds trust.
Client Testimonials
Nothing beats a satisfied customer talking about your great service! As a best practice, reach out to a customer by email to ask if they are willing to do a video, so they don't feel pressured. An informal interview approach can help them frame their responses without sounding scripted, and when you edit the video, you can pick the best excerpts.
Start with questions like:
Educational/How-to Videos.
Whether buying or selling a home, your customers have a lot of questions, so show them you have answers. What home improvement projects have the best ROI? Where are the up-and-coming neighborhoods? And what the heck is escrow? You'll never be short of topics, especially if you make it a practice to ask your customers, "What part of this process confuses or intimidates you? What do you wish you had known more about when we got started?"
Market Updates.
This is an area where customers are really going to be relying on your expertise. For most people, their home is their single biggest purchase, and they are going to be concerned not only with where interest rates and property values are now but also where they're going in the next few months or even years. Market updates can be a short, simple video of you talking to the camera, so they don't require a lot of prep work beyond an outline of what you want to say. You can talk about recent sales activity, new listings, the level of competition in the market, or how larger economic factors (like inflation or supply chain issues) are impacting the housing market.
Once you've picked your format and tapped your creative genius, you'll have to come back to some practical matters to make sure your content finds an audience. Here are some best practices to guide you:
Keep your videos short and sweet.
Data shows the ideal video length is no more than three minutes, unless you're doing a webinar. Think MTV video, not Marvel movie.
Learn good production techniques.
It may take some trial and error to find out how to get the right lighting and sound for your environment, but it's absolutely worth the effort. These are the basic components you'll want to learn:
Lighting.
Record your videos near a natural light source, ideally near a window. (A translucent curtain over the window can provide softer light.) If you have natural light coming in on one side, use a lamp with a daylight-colored bulb to fill in from the other side. Another option is to invest in a high-quality ring light stand that provides a clamp to hold your camera. Try to avoid using overhead lighting, which will cast harsh shadows.
Video quality.
Unless you want to look like an outtake from "The Blair Witch Project," place your camera on a ledge, shelf, or stand to get smooth, professional-looking video. Try different heights and distances to find your best angle, and make sure there are no visual distractions for viewers. If you're recording at your desk, clear away piles of papers, desk toys, and other clutter so the focus is on you.
Sound.
If the audio you're getting from your cell phone or laptop makes you sound like you're talking through a tin can on a string, it's time to invest in a microphone. There are mics that plug into phones or computers to create seamless sound for your videos, and there are affordable options to fit nearly any budget.
Use captions.
An estimated 92% of consumers view videos with the sound off, and 80% are more likely to watch the whole video if it's captioned. Better still, captions boost video search engine optimization (SEO). You can optimize captions by:
Choosing an easily readable font and size.

Testing whether captions are more readable positioned at the top of the video or the bottom.

Synchronizing captions with the video, so visuals, audio, and captions roll out at the same speed.
YouTube, Instagram, and Facebook have automatic captioning apps for videos uploaded to their sites, and Windows Movie Maker and iMovie have captioning tools as well. You can also check out third-party apps like Vimeo, Camtasia, or Adobe Premiere Pro. (Costs vary for third-party apps, so try free apps or free trials before investing in a pricey option.)
Choose eye-catching thumbnails.
For the video's cover photo, select something relevant to the video that will make a viewer want to click and watch.
Watch those file sizes.
Social media platforms tend to have very specific guidelines for the size of videos and thumbnails. Make sure you've followed each platform's rules to a T!